Executive Dog Training Port Elizabeth – Your dog is your mirror!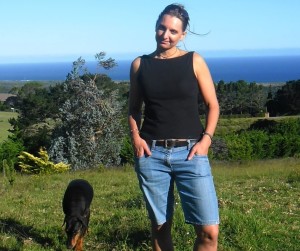 Show me your dog and I will be everything you want me to be.
I have discovered the biggest factor in a dog's environment that affects its behavior and that is the people around it.
It all started for Executive Dog Training when I did house/pet sitting work for a client via Executive House Sitting.
After a day of taking care of the dogs, I experienced the dogs showed signs of boredom and frustration.
Unfortunately the dog owner's inactive lifestyle started to be evident in the dogs' behavior.
I then started to implement various techniques in order to make life easier for me while house/pet sitting these precious dogs but never did I know what a great impact that would have on the dogs. Within a week of the dog owner's absence, and by implementing daily techniques, life became so much happier for the dogs … and for me.
I was so excited to contact the owner informing him of what his dogs have learned and how beautiful they behave; no jumping anymore, they listened when I call and they are no longer sad and frustrated dogs!!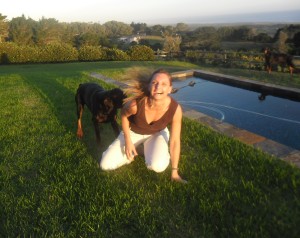 On arrival back from holiday, the dog owner went through a quick crash-course with me on how to implement what I taught his dogs. Now he could implement what I started and whalla, his precious dogs were off to a much happier life and lifestyle and that was the start of Executive Dog Training!
Jeanette Vockerodt